Meet our Coaches: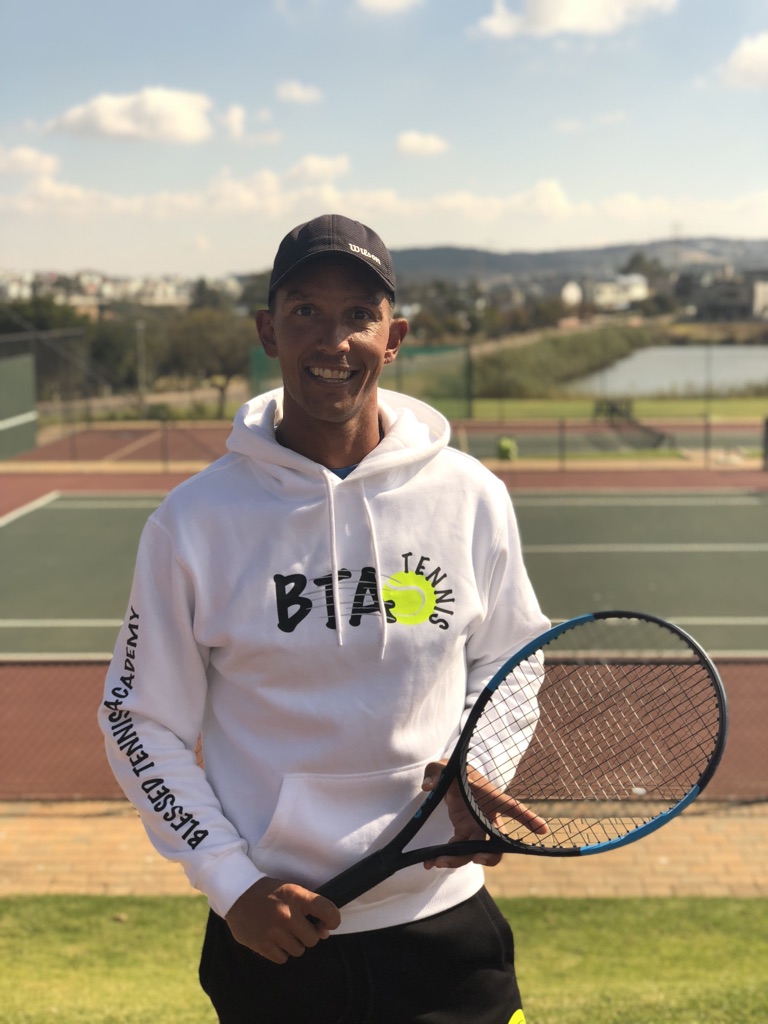 Benjamin J v Rensburg - HEAD COACH
BENJAMIN WAS RANKED #1 IN SA U18 AND ALSO ACHIEVED AN INTERNATIONAL RANKING OF #150 AS A JUNIOR.
HE HAS ALSO REPRESENTED S.A TWICE IN THE AFRICAN CUP 2006/2008 AND HELD A TOP RANKING IN S.A (OPEN) OF #7.
HAVING SPENT 2 YEARS IN EUROPE COMPETING ON THE ATP CIRCUIT AND REACHING A CAREER HIGH OF #1009 IN SINGLES AND #822 IN DOUBLES.
HE HAS PREVIOUSLY COACHED AT THE SUTTON TENNIS ACADEMY IN THE UK AS WELL AS AT THE HIGH PERFORMANCE CENTRE IN PRETORIA. WHEREAFTER HE TEAMED UP WITH THE DAVIS CUP CAPTAIN JOHN-LAFNIE DE JAGER TO COACH SOME OF THE TOP JUNIOR PLAYERS IN S.A
HE HAS BEEN TO THE US TO COACH THERE AND UPON HIS RETURN HE STARTED BLESSED TENNIS ACADEMY IN 2012.
BENJAMIN HAS BEEN APPOINTED AS THE SOUTH AFRICAN TOURING COACH FOR THE U16 SA TEAM FOR 2018 AND 2019.
HE BRINGS A WEALTH OF KNOWLEDGE TO LOCAL JUNIORS AND YOUR GO TO PRO COACH.
BENJAMIN IS QUALIFIED PROFESSIONAL COACH AND GPTCA LEVEL C INTERNATIONAL COACH
HIS LIFE PHILOSOPHY : I STRONGLY BELIEVE THAT YOU CAN ACHIEVE WHATEVER YOU SET YOUR MIND TO
" We walk by Faith, Not by Sight "
_____________________________________________________________________________________________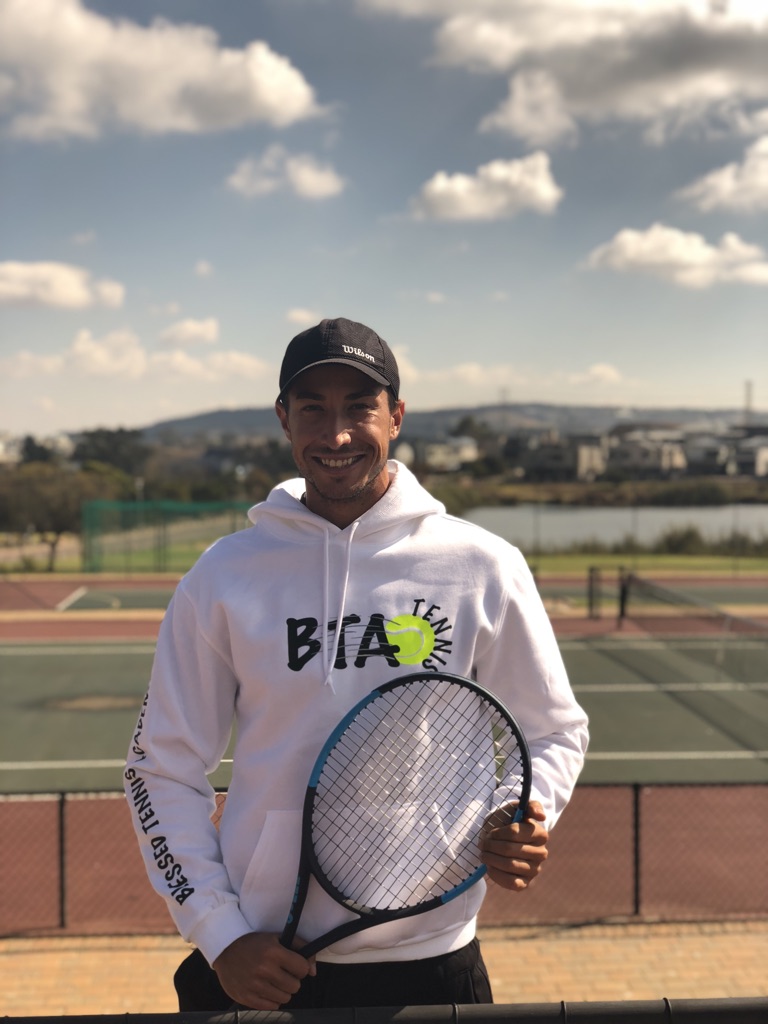 Marco Engelbrecght - Assistant Coach
Marco started tennis coaching in January 2010
Marco, had a good junior tennis career, and was consistently ranked in the top 10 in South Africa. His best achievement came in 2007, where he claimed 2 silver medals, in both the singles and doubles events, whilst representing South Africa at the prestigious "les jeunes dodos" tournament in Mauritius
Marco honed his tennis coaching skills in the USA, where he gathered a lot of experience. He has also done numerous tennis coaching courses in order to increase his knowledge of the game.
_____________________________________________________________________________________________
Theunis Janse van Rensburg - Assistant coach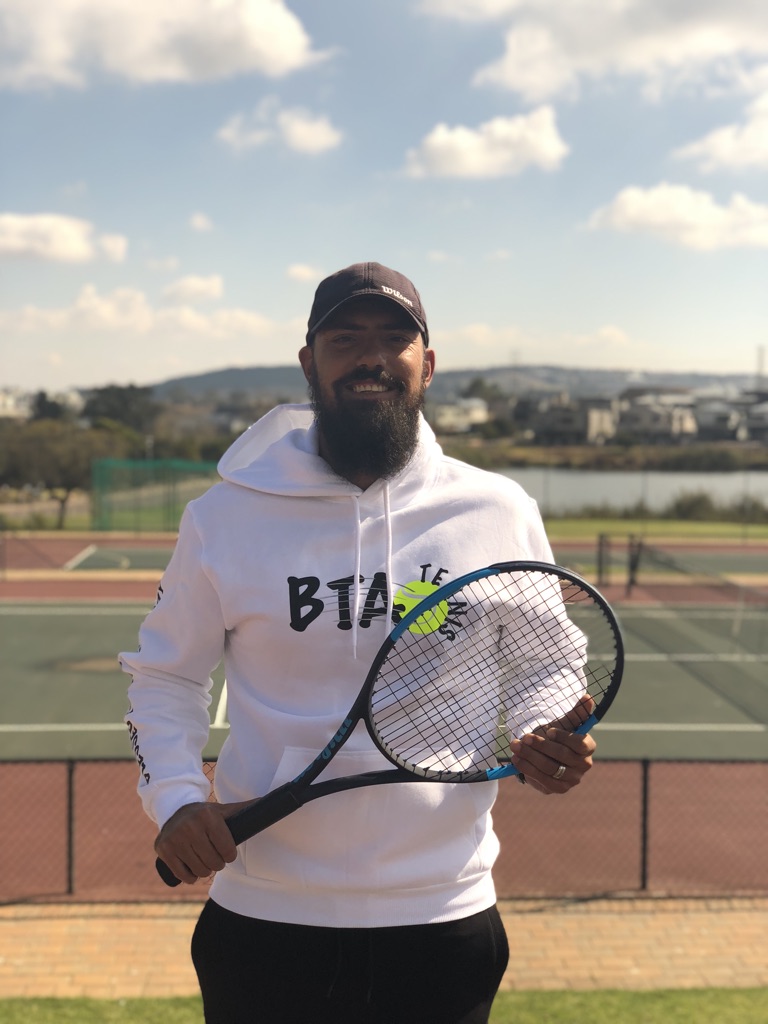 Theunis - aka Coach T, has been making a difference in young lives (and more matured lives alike) for BTA Tennis since 2015. As junior player, he achieved top 10 status in South Africa in 1998. A project manager by trade, he completed his SATA Coaching Course in 2015. Theunis firmly believes that to teach is to touch a life with the building blocks of encouragement, mentorship, praise, guidance, patience and motivation. He takes physical activity in young athletes seriously, acknowledging its importance in the formative years, during early childhood development by exercising and developing fundamental motor skills for sport readiness upon primary school entry. Playing sports not only leads to physical and (ultimately) mental health, bone and muscular development, cardiopulmonary endurance and increased aerobic capacity, but to integral behavioural/social skills sets as well. As the Novak Djokovic Foundation aptly emphasises:
The enhancement of physical and mental development of children is certainly the most important contribution of sports for children ... by playing sports, children develop physical skills, exercise, make new friends, have fun, learn to be a team member, learn about play[ing] fair, improve self-esteem, etc.
Coach T is here to assist in reaching these goals.
_____________________________________________________________________________________________
Warren Cornelius - - Assistant coach
AKA "WAZ"
Warren has played & Loved tennis since he could walk. At junior level he represented the USSASA Southern Gauteng team 3 Consecutive years. Warren also went to the Nick Bollittieri Tennis Academy In America. After Junior tennis he travelled and played Open tournaments as well as ITF tournaments and was ranked #24 in South Africa. He then played some International Tournaments in places like America, France and England.
Warren became a Professional Tennis Coach at the age of 21 (while playing). In 2004 he coached in England at Warminster and at The Robin Park Sport Centre in Wigan. After returning back to sunny South Africa he has Coached numerous boys and girls, helping them to get Scholarships at Universities and Colleges in America.
" Be the best YOU can be."
.